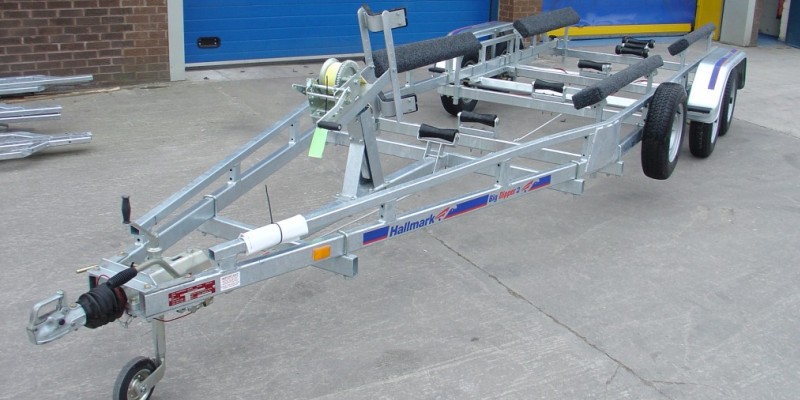 Falmouth Yacht Brokers are your local Indespension trailer sales and service centre for Cornwall offering Indespension sales, service, genuine Indespension spares, trailer launch and recovery training and repairs to your Indespension trailer.
The Indespension trailer range is the only manufacturer to use rubber rollers with polymer bushes, providing a free-rolling solution that is kind to all types of hull finishes. The boat trailer range includes dinghy trailers, small single axle Roller Coaster trailers and twin axle Rollers Coaster trailers for boats up to 2.6 tons and 8 meters.
For advice on selecting the correct trailer to buy for your boat, please call 01326 370060. Please note that prices quoted are ex-works Falmouth. Delivery to other areas can be arranged.