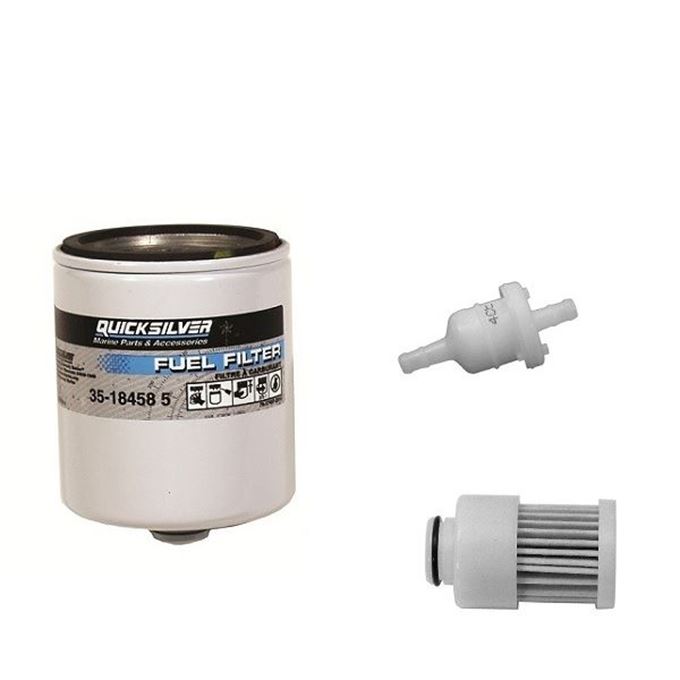 Never jeopardize safety and performance or risk expensive repairs by fitting a non Genuine Mariner part or using non Mariner/ Mercury trained service personnel.
Genuine Mariner Fuel Filters are made to exacting standards to withstand the harsh salt water environment in which marine outboards engines operate. Some websites claim that their non OEM parts meet or exceed the quality of a genuine Mariner part. This is clearly not the case. They are always inferior and in some cases dangerous. Only fit Genuine OEM Marner/ Mercury parts and anodes to your engine to ensure the safety of you and your family out at sea.
Any outboard over 9.9hp should be fitted with a Pre Filter such as the Quicksilver Water/ Fuel separator kit, Part Number 35-802893Q4.