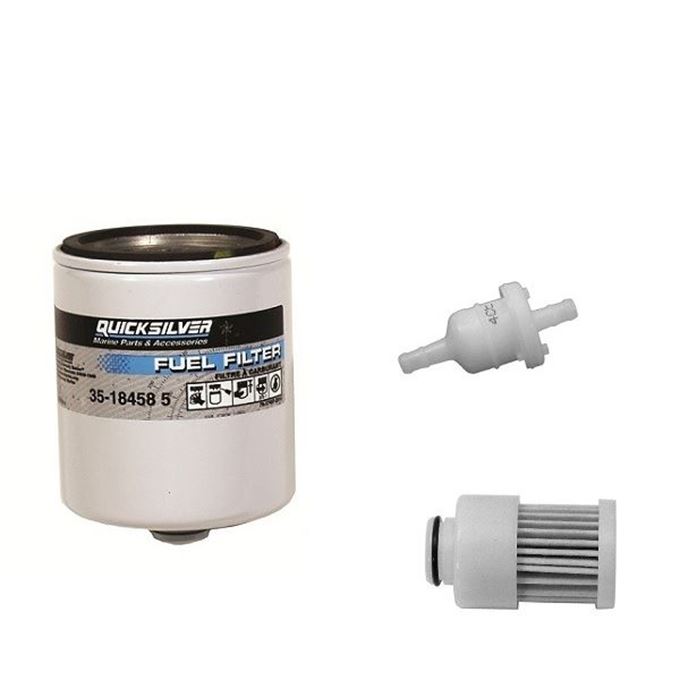 Genuine Mariner Fuel Filters are available by mail order. Mariner / Quicksilver fuel filters are made to OEM standards to withstand the harsh environment in which Mariner outboards engines operate. Mariner fuel filters should be changed at the end of each season and the fuel treated with Quickare to prevent the fuel from going off.
We recommend that any outboard over 9.9hp should be fitted with a Pre Filter such as the Quicksilver Water Fuel separator kit, Part Number 35-802893Q4. for extra protection.
Why jeopardize your families safety and risk damage to your outboard by having water in the fuel that can often lead to corrosion in the carburettor or fuel system.