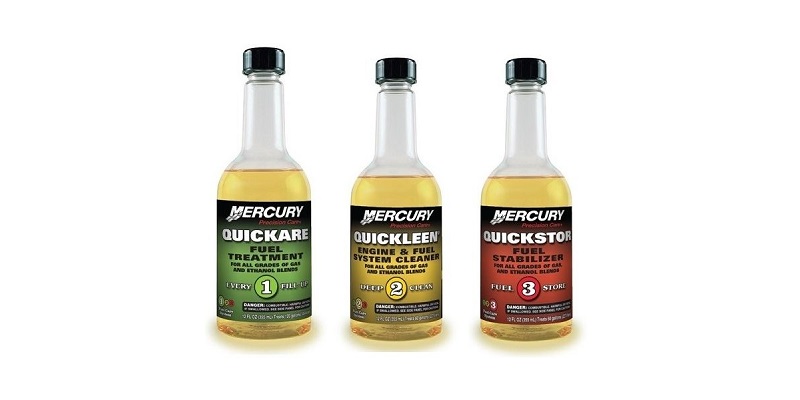 Mercury fuel treatments available by mail order. Mercury fuel treatments keep the fuel system clean and the unleaded fuel properly treated for long periods of storage.
Quickare should be used during every fill to keep fuel stable during the season. Use Quickleen to deep clean fuel systems that have been neglected for a period of time and use Quickstor to stabilize fuel from oxidation and prevent and prevent fuel system corrosion during each winter. If Quickstor is not used, the octane rating drops, as unleaded fuel becomes unstable after about 3 weeks, causing damage to the cylinders due to the octane drop and thus pre-ignition.
Suitable for inboards and outboards.