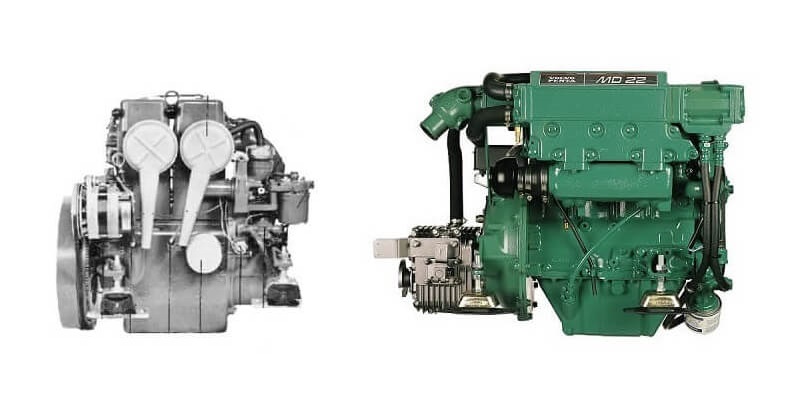 Volvo Penta MD1, MD2, MD7, MD11, MD22 series service parts.
We can supply all parts for Volvo Penta ranges including MD1, MD2, MD2, MD7, MD11, MD22.
Genuine Volvo Penta service parts are made to exacting standards to withstand the harsh saltwater environment in which marine diesel engines operate. Parts include Volvo Penta MD fuel filters, oil filters, impellers and thermostats, gaskets and lubricants. If you need helps with any technical issue regarding any Volvo Penta MD range, please call us.
Pay particular attention to the exhaust on any older diesel. The exhaust can block up with carbon and rust if the engine has been used regularly at low revs or run in neutral for long periods. This can cause the engine to overheat and possibly hydraulic due to water ingression.
We suggest that the exhaust be removed every 5 years and changed at least every 10 years or before. Heat exchangers should be cleaned at least every 5 years to ensure adequate water flow.