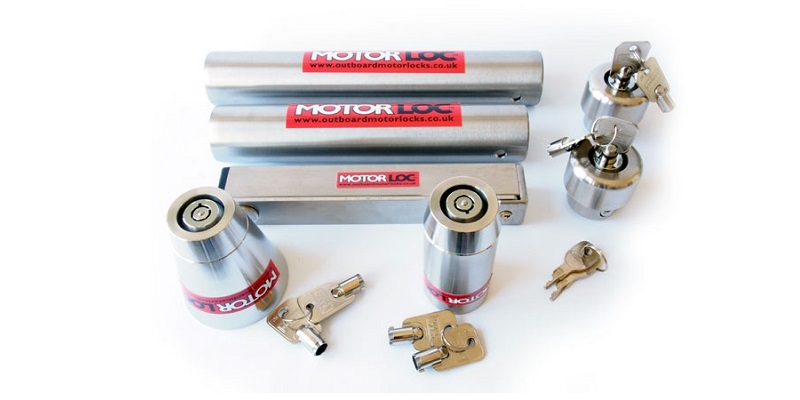 Your outboard is valuable and vulnerable. No outboard is insured unless it is locked on with an insurance approved outboard lock.
OML outboard locks are British made from 316 marine grade stainless steel, with a quality locking mechanism. We have sold our locks all over the world and they are the only secure way of protecting your outboard from theft.
Any outboard can be securely locked using an OML Outboard Lock. Please call us if you are unsure as to which outboard lock to order. Over 60 HP, we recommend fitting the Volcano twin pack.