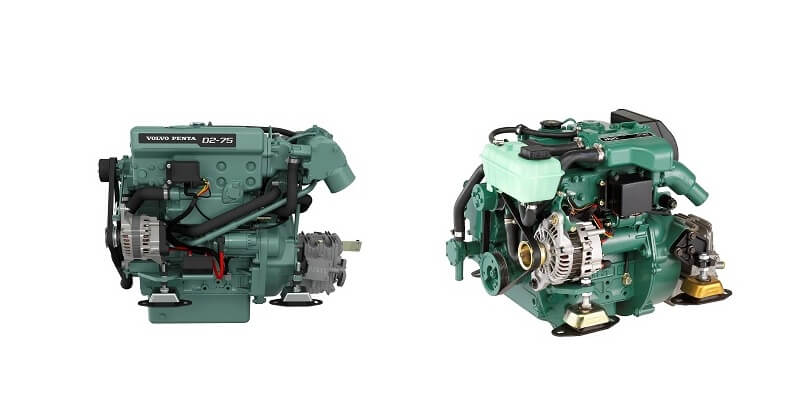 Volvo Penta is a global manufacturer of compact and larger yacht series engines
We sell and support Volvo Penta yacht diesel engines including D1, D2 and D3 from 13 HP to 220 HP.
We can supply only or supply and install any Volvo Penta diesel and handle the warranty and PDC. Remember, when obtaining a quote or considering a re-engine, consideration should be given to changing the exhaust box and rubber exhaust pipe, replacing the main seacock, fuel lines, pre-filter, anti-syphon and fuel lines. Also, consider the access required to gain access to fuel and oil filters. A new engine may have these items mounted on the opposite side. It's not just about the headline price!
To discuss the options and availability of any Volvo Penta diesel or petrol, please call 01326 370060