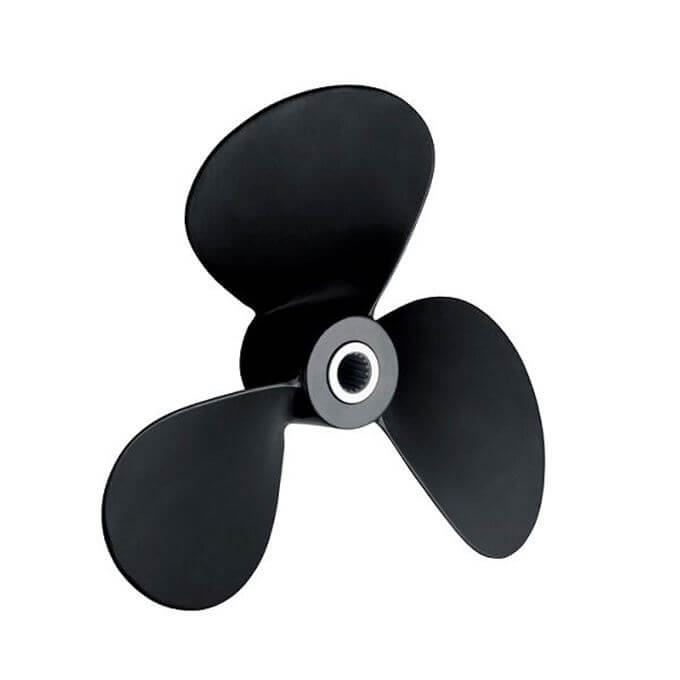 Genuine Volvo Penta fixed 3 blade Saildrive propellers are designed specifically to perform with yachts fitted with a Saildrive, for safety and to resist corrosion. If you are replacing your old fixed Saildrive propeller for a new one, you will also need to replace the cone, as the new version does not use a plastic space washer.
The new fixed 3 blade prop has improved rubber bushing and corrosion resistance. Any Volvo Penta fixed 3 blade propeller should be removed each year and re-greased using part number 828250, to prevent the prop from becoming stuck to the shaft.
The correct propeller is vital to get the most out of your engine and Saildrive. If you need help in sizing your fixed 3-blade Saildrive propeller or want to check you have the right sized prop, please call us.
Genuine Volvo Penta folding propellers are another option. A folding prop can increase performance by up to 1.5 knots whilst under sail. Typically, to give an example of efficiency, a folding propeller will reduce a Chanel crossing by 4 - 5 hours.