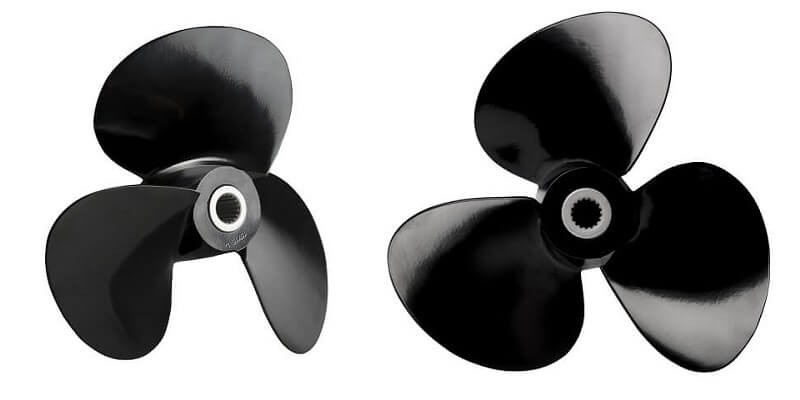 We stock Volvo Penta SP series propellers for 200, 250, 270, 275, 280, 285, 290, SP Drives. We also stock the prop removal tool, part number 873058, and the cone kit, thrust rings, and propeller nut for SP drives.
The High-speed propeller features more blade area than the standard propeller. In a fast boat, this does not only mean increased speed, but it also means that a heavily loaded boat will plane more quickly, enjoying better fuel economy and increased cruising speed. The increased blade area also provides faster and safer quayside manoeuvring.
The propeller cone is locked in different ways depending on the propeller shaft design. Use the locking screw (2) on newer drives that use an internally threaded propeller shaft. On drives without an internally threaded propeller shaft, use the tab washer (5).
The correct propeller is vital to get the most out of your engine and boat. If you need help in sizing your propeller, please call us first on 01326 370060 for advice.
We also sell a complete range of prop removal tools and can advise on which tool and transmission oil you need for each Sterndrive Aquamatic type.