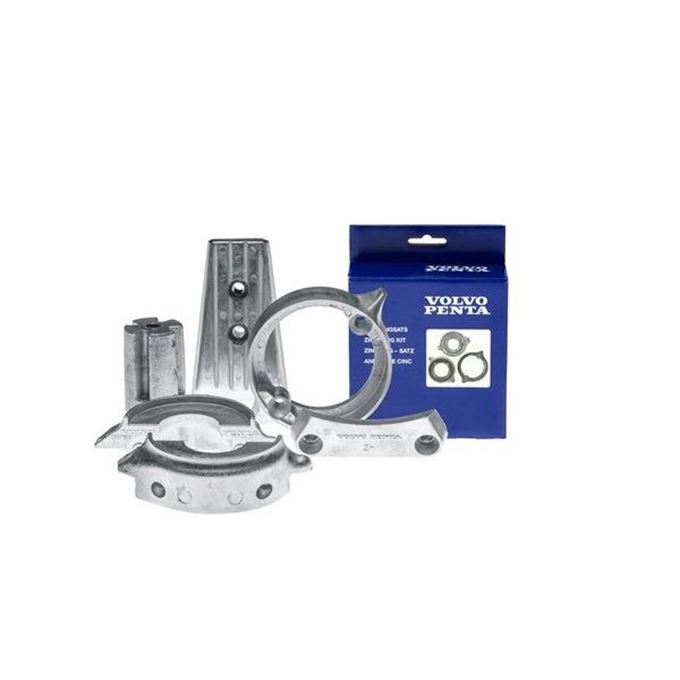 Volvo Penta Anodes are installed from the factory on all Volvo Penta drives, Saildrives and transom shields. Never fit a non genuine anode to your Saildrive, transom shield or drive leg. Volvo Penta anodes and made to exact specifications to protect the underwater gear from corrosion.
Zinc anodes are designed for salt water use. A Magnesium version should be used for fresh water. In brackish water an Aluminium version should be used. Anodes should not be mixed on any installation and should be inspected as often as possible, especially if the boat is in a marine environment with lots of shore power around. If the anode is worn by more than a third, it will need to be changed, due to its surface area being reduced.
Always use genuine Volvo Penta anodes to ensure maximum protection on Sterndrives, Saildrives and propellers. Non OEM anodes never meet or exceed genuine Volvo Penta replacement anodes. Some found on auction sites have in the past found to be counterfeit. If you are unsure as to the exact part for your Volvo Penta engine, please call us before ordering.