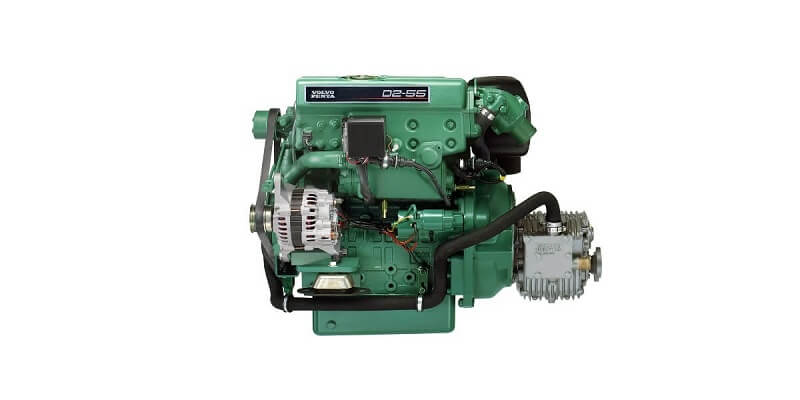 Technical Specification: D2-55D series compact diesel range.
Four-cylinder diesel
55 hp at 3000 r.p.m.
Oil capacity, 10.5 litres of VDS3 oil
Coolant capacity: 9.5 litres plus calorifier
The D2-55D range of Volvo Penta diesel's was built from 2006 to 2007. The Volvo Penta D2-55D is a 4-cylinder fresh water-cooled engine, compact, quiet and environmentally efficient diesel.
We can supply all parts for the Volvo Penta D2-55D diesel's including a range of D2-55D spare parts, oil filters and fuel filters, drive belts and impellers, genuine D2-55D series exhaust elbows, oils and grease. We are also the main Volvo Penta dealers. The D2-55D was available with a straight or angled gearbox or a 130S Saildrive.
On any Volvo D2-55D, clean out the heat exchanger every 5 years, replacing the heat exchanger O-rings and check the exhaust elbow to prevent a build-up of carbon and rust in the outer chamber.
Volvo Penta D2-55D genuine service parts are made to exacting standards to withstand the harsh saltwater environment in which marine diesel engines operate. If you need helps with any technical issue regarding a Volvo Penta D2-55D, please call us.