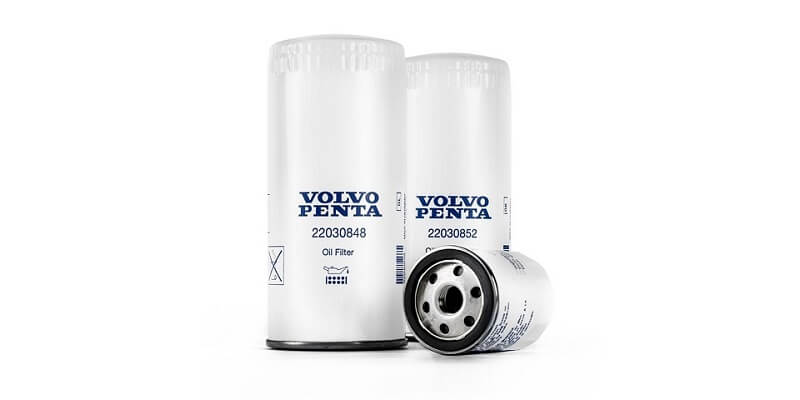 Volvo Penta diesel oil filters available by mail order.
Volvo Penta genuine fuel filters are the OEM fitment and designed to protect your Volvo Penta diesel. Volvo Penta diesel oil filters are made to exacting standards specified by Volvo Penta to withstand the harsh saltwater environment in which marine diesel engines operate.
Genuine Volvo Penta oil filters use special filter media and pressure release valves to ensure the filter performs to specification. Non-OEM filters never meet or exceed the quality of a Volvo Penta genuine filter. 
Popular Volvo Penta fuel filters include 861473, 22057107, 3840525, 876069 and 3584145