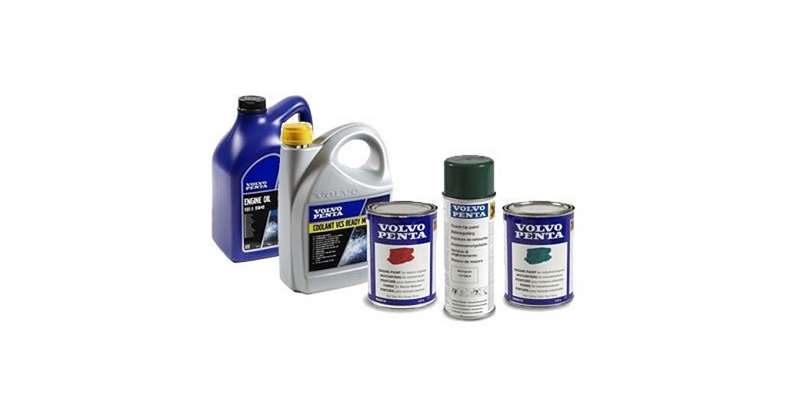 Volvo Penta oils, coolant and paints are the OEM parts used on your engine from new. Genuine Volvo Penta parts guarantee that your engine and gearbox remains safe and reliable when out at sea.
Volvo Penta VDS oil is specially formulated, and of such high quality, that it is specified in many Saildrives and gearboxes. Volvo Penta VDS oil is also competitively priced to support owners in using genuine parts and oils. VDS-3, VDS-4 and VDS-4.5 are basically the same oil and can be mixed. Please note, VDS-4 and VDS-4.5 is not generally better than VDS-3 and is designed with additives for DPF engines.
Never mix with VCS yellow coolant with Volvo green coolant. Your Volvo Penta was supplied with either Green or VCS yellow coolant. They must never be mixed nor swapped over. Earlier variants of any Volvo Penta diesel, pre-2003 are likely to use the green type. Later Volvo Penta diesel's may be supplied with VCS yellow coolant and they should be kept on this type.
Many problems that we have seen over the years have been caused by using non-genuine patent parts. Genuine Volvo Penta parts fitted by us have a 2-year guarantee.