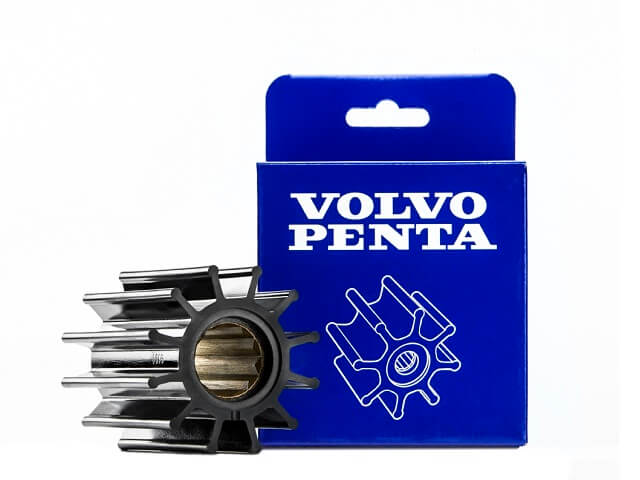 Volvo Penta Impellers stocked for all Volvo Penta diesel engines including D1-13, D1-20, D1-30, D2-40, D2-50, D2-55, D2-60 and D2-75 yacht series diesel, MD2010, MD2020, MD2030, MD2040, 2001, 2002, 2003, TAMD and KAD series including KAD32, KAD42, KAD43, KAD44 and KAD 300 types of diesel.
Popular impellers include 22222936 and 21951356 and 21951342.
If your Volvo uses impeller part numbers 21951356, 21951352 or 22994993, you will need an impeller removal tool. See Impeller removal tools.