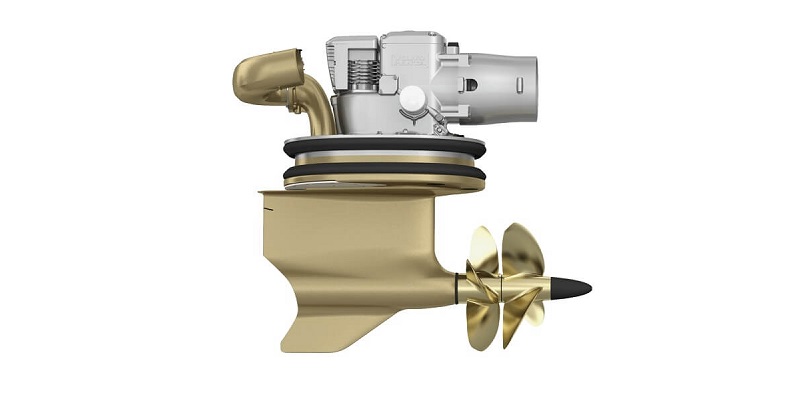 Volvo Penta IPS-B is a unique design with forward-facing, twin counter-rotating propellers that sit below the hull for an incredible 'grip' of the water. Individually steerable IPS drives are linked to the onboard Joystick Docking function.
IPS-B drives require specific anodes and gear oil to maintain them. Some installations are fitted with an Anti-Corrosion Protection system utilising a specific anode and cast iron anode and some variants use an aluminium bar anode as well as the cast iron anode fitted into the lower drive.
IPS-B drives use 75W-90 gear oil and are fitted with an oil filter.
Specification: Gear oil: 14 litres of 75W-90 gear oil.