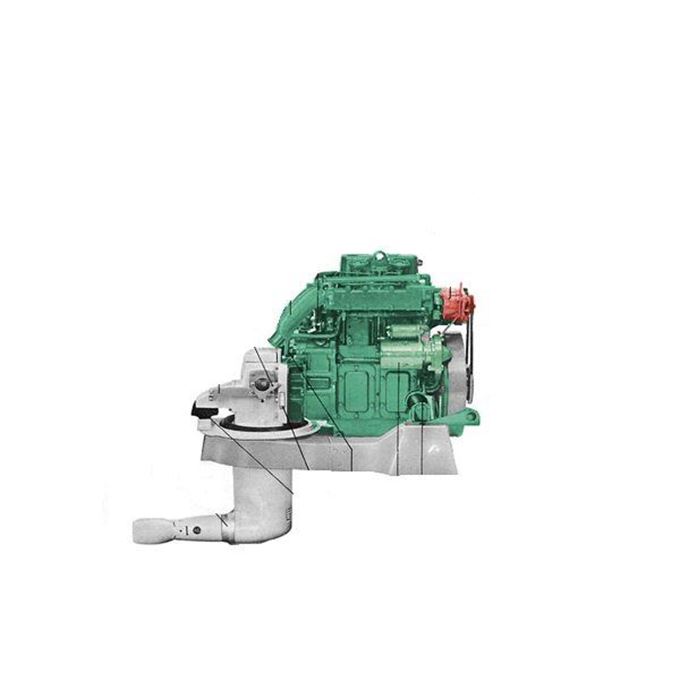 Volvo Penta MD11C, MD11D service and spare parts.
Technical Specification: MD11C, MD11D. Twin-cylinder diesel, 23hp @2500RPM. Oil capacity, 2.9 litres approximately of VDS3 oil.
The MD11 Volvo Penta diesel engines were built between 1975 and 1983. The Volvo Penta MD11 was a twin-cylinder diesel, rated at 23hp at 2500 rpm.
We can supply all parts for Volvo Penta MD11D and MD11C diesel including a range of MD11 spare parts, oil filters and fuel filters, MD11 drive belts and impellers, genuine MD11 exhaust elbows, oils and grease.
MD11 genuine Volvo Penta service parts are made to exacting standards to withstand the harsh saltwater environment in which marine diesel engines operate. If you need helps with any technical issue regarding a Volvo Penta MD11, please call us. If you are using an MD11, pay particular attention to the exhaust elbow, as age can lead to internal rust and carbon build-up issues. Only use genuine parts to ensure safe operation of your MD11 out at sea.