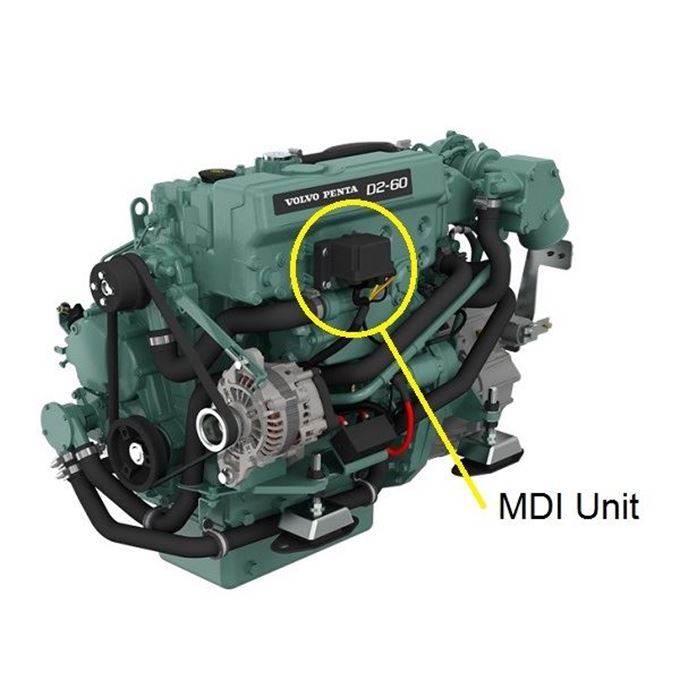 This is the latest design Volvo Penta MDI unit for D1-13, D1-20, D1-30, D2-40, D2-50, D2-55, D2-60 and D2-7 compact diesel engines. If your D1 or D2 compact yacht series, starts but won't stop, won't start or cuts out under load, or shows signs of fuel starvation or an air leak, then the MDI may be the issue,
If you need a new Volvo Penta MDI, you should only buy that latest version Part number 23231607 as listed below.
If you would like us to check whether your Penta compact diesel is part of a free recall campaign on MDI's, please call us with your serial number. 
Some D1 and D2 series compact yacht engines under 75 HP form part of a recall campaign by Volvo Penta. Please check with your local dealer or call us for more information. Please have your long serial number to hand before calling. It can be located on a plate on the side of the engine near the fuel pump or on the top of your D1 or D2.
Previous MDI part numbers that you should not purchase include 22458451, 21120710, 21261871, 21511215, 21558939, 22594274 
Only fit Genuine OEM Volvo Penta parts to your engine to ensure the safety of you and your family out at sea.