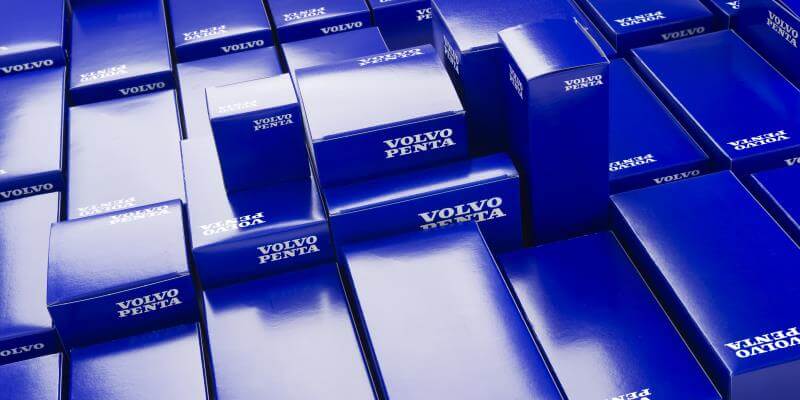 Volvo Penta genuine spare parts, accessories and Volvo Penta replacement parts from FYB Marine.
We supply all Volvo Penta genuine parts and service parts by mail order or over the counter. FYB Marine are Volvo Penta dealers, based in the UK.
As main dealers, we sell over 65,000 Volvo Penta original spare parts and accessories for marine and industrial applications. Each part of Volvo Penta is photographed and supported with exploded views, detailing most of Volvo Penta's engines, transom shields and transmissions, both current and historic.
FYB stocks many replacement parts for many Volvo Penta engines supply all genuine Volvo Penta parts for diesel and petrol engines including the D1-13, D1-20, D1-30, D2-40, D2-50, D2-55, D2-60, D2-75 yacht series, MD2010, MD2020, MD2030, MD2040, 2001, 2002, 2003, TAMD and KAD series diesel. We also stock Volvo Penta fixed and folding propellers, Volvo Penta oil filters, fuel filters and impellers, Volvo Penta genuine oils and coolant. We also supply Volvo Penta parts for commercial craft and Industrial Volvo Penta engines. If you need to re-engine your boat with a new Volvo Penta package, please call for details.
If you require technical help on any Volvo Penta product, we are always here to help as Volvo Penta dealers. For technical help, please call 01326 370060.
If you are abroad and need help or Volvo Penta parts out of office hours, please call us on +44 7879 497 940.