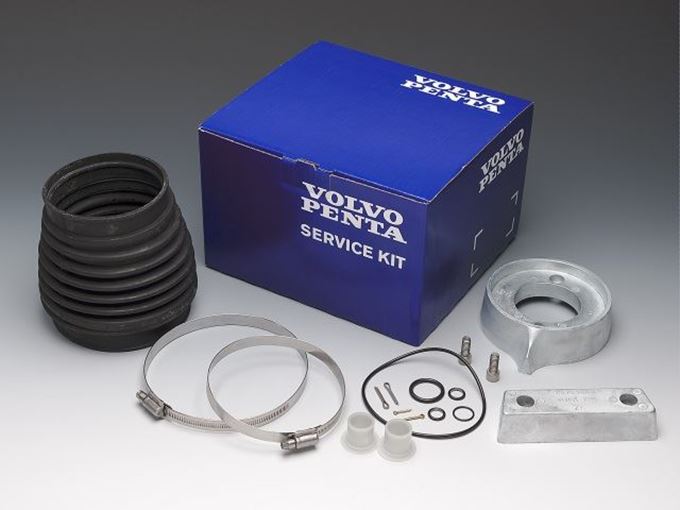 Volvo Penta introduces a number of new do it yourself kits for boat owners who want to do the simple maintenance work on their drive system. Each kit contains zinc anodes, drive gaiters and all parts required for an annual Volvo Penta drive service. Th exhaust bellow can be purchsaed from us seperately.
These Volvo Penta drive Kits contain the drive Bellow and genuine Anodes for the corresponding Outdrive.
Always use genuine Volvo Penta anodes to ensure maximum protection on Sterndrives. Non OEM anodes never meet or exceed genuine Volvo Penta replacement anodes. Some found on auction sites have in the past found to be counterfeit. If you are unsure as to the exact part for your Volvo Penta engine, please call us before ordering.