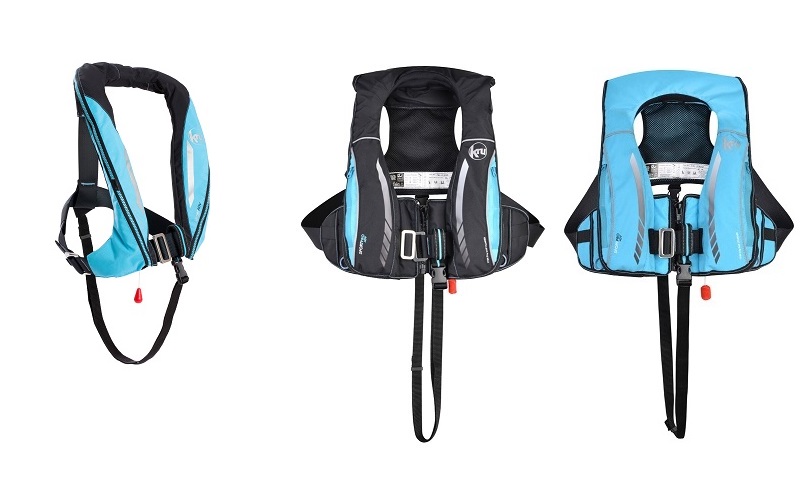 The Kru Sport Lifejacket is ideal for inshore and coastal work and the Kru Sport Pro is a very comfortable offshore sailing professional jacket.
All Kru adult jackets incorporate "Wave Barrier" technology, delivering sub 5 second super-fast turn speeds, a scoop back neck for maximised comfort, a stainless 2/3 bar buckle with harness and a single crotch strap to iliminate ride up and a single back strap.
Fitted with a harness, sprayhood, lifejacket light, single crotch strap, dual soft loop harness points, reflective piping and kill cord loops, the Kru Sport Pro 170N ADV has everything you need to keep you and your crew safe, out at sea. 
KRU Life Jackets are very comfortable to wear and this is important when chosing a jacket. If its comfortable, then you will wear it and forget its on. Simple but true!
We only sell fully automatic KRU life jackets and all our Kru jackets come with a harness for added safety.